SCHUSTERHÄUSL: A history full of adventure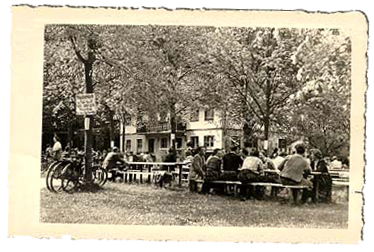 Since 1895 the locals from this part of Munich have been coming to Schusterhausl to meet and embrace the famous Bavarian 'Gemütlichkeit'.
Daily we get to see all the different generations of Bavarians enjoying the surroundings and conviviality of a biergarden and hostel that sits as a gateway to the beautiful 5 Lakes District.
One of the most famous establishments in the region, being surrounded by forest, near Germering Lake and very close to the old Roman highway linking Salzburg and Augsburg, Schusterhausl is a special place.